Fresh forecast: the number of electric cars in the world will increase four times in the next five years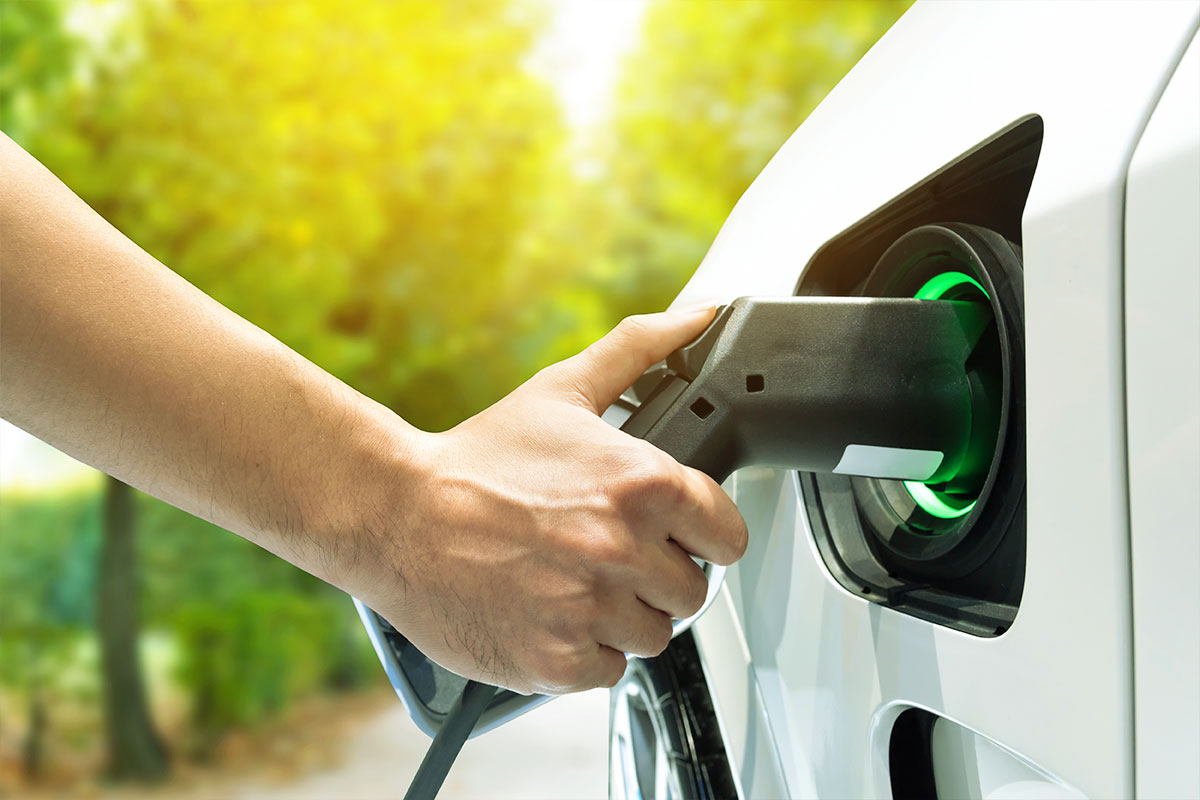 In the recent analyzes, the forecast for the pace of introduction of electric cars has been made much more optimistic. This is due to growing political support, accelerating construction of charging infrastructures, the development of battery technology and falling prices, as well as the growing interest of car manufacturers in electric cars.
Sales of new electric cars are expected to grow from 3.1 million in 2020 to 14 million in 2025, according to the latest Bloomberg NEF forecast "Electric Vehicle Outlook 2021".
According to Bloomberg, electric cars will account for about 16% of passenger car sales globally in 2025, but in some countries a much higher share can be achieved - for example, almost 40% of total sales in Germany by 2025 and 25% in China, the world's largest car market.
China and Europe will continue to dominate the electric car markets until 2025, driven mainly by European vehicle CO2 regulations and Chinese fuel economy rules. In the US, the number of electric cars will start to grow mainly in 2022 with the addition of new local car models, especially in the pickup segment.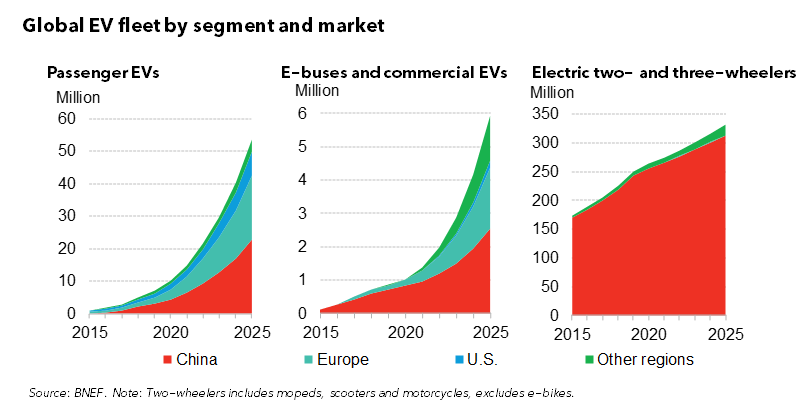 Due to the gradual recovery in vehicle sales following the COVID-19 pandemic and the accelerated introduction of electric cars, the number of cars with internal combustion engines is steadily declining.
Although the market for electric trucks is still in the begining stages, it is already very economically viable in so many countries. However, this is mainly the case for short and urban transport, as diesel lorries are subject to relatively high congestion or pollution charges in some places.
In the Estonian transport sector, the growth in the popularity of electric transport has been slow to come. However, Europe is moving much faster and a newrecord is reported almost every month. The share of new electric cars sold has been 5.8% on average, compared to 8.3% with hybrids. We are lagging behind Europe in the clean transport sector, and it is clear that Estonia cannot go greene without the breakthrough of electric cars.
According to customers, they value Enefit Volt's extensive experience in electrical matters, the convenience and speed of the solutions. Use the charger selection assistant on our website and find the most suitable charger for your home or ask for an offer for a charging solution for your company or your customers for public use.