Employers are the key to breakthroughs in electric transport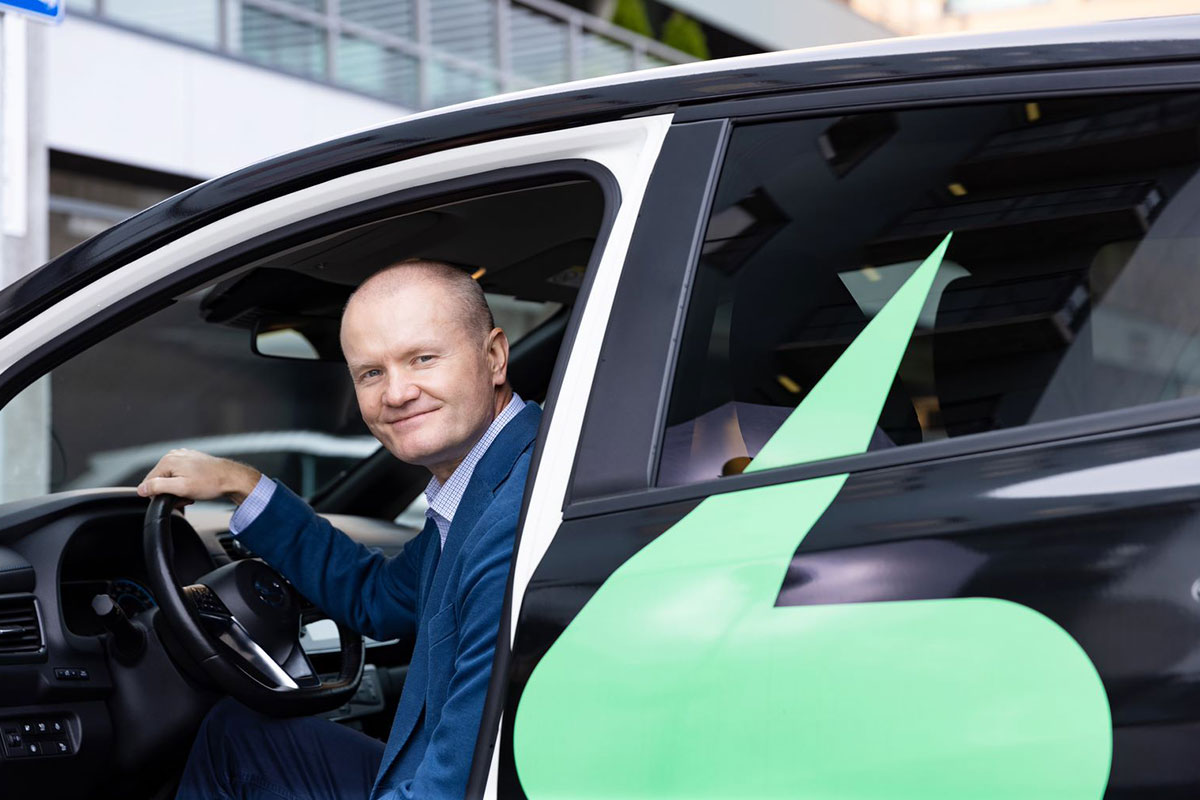 When Eesti Energia bought its first Nissan Leaf almost nine years ago, it made employees raise their eyebrows, but left them quite cold. By the end of 2021, the number of the energy company's electric vehicles will increase to 30, and they are eagerly used. According to Mango Oras, Head of Eesti Energia's Transport Management Department, employers can make a big contribution to the victory of clean transport.
"Many of Eesti Energia's employees have gained their first experience with an electric car by using our public cars," Oras said. "The biggest difference between an electric vehicle and a petrol or diesel vehicle is charging. Our people's most frequently asked questions are about where and how to charge, and how much you can drive on a single charge. Once these simple things have been made clear and the first drives are done, the choice will mostly be in favour of an electric car, because they are better equipped, more comfortable and pleasantly quiet."
The more an electric car is used, the faster it will pay off
Green-minded employers have many opportunities to direct their employees to this track, learning to enjoy the benefits of electric cars while doing daily work trips. The more the cars are used, the more cost-effective they will be compared to petrol and diesel vehicles.
"When managing a car fleet, it is important to ensure that electric cars are used by people with the right user profile. It is important to have as much annual mileage as possible," Oras said. "In the case of electric cars, the aim is to purchase them with the largest possible battery pack, so that users can make all their trips and not have to recharge during the day. Cars are charged at night when the price of electricity is lower and the cars are parked on the territory of the company."
Keep in mind the long term
For Oras' team that manages Eesti Energia's 425 vehicles, the biggest challenge is the low mileage of cars. Therefore, they have taken the direction to optimize the car fleet, increase the cross-use of cars and thereby reduce the number of underused cars. When introducing electric cars, it is necessary to keep a long-term perspective in mind. When constructing charging points, possible future additions must be taken into account. Otherwise, the construction of charging points can become quite costly.
Eesti Energia is building electric car charging areas near all its offices to charge the company's general cars as well as the personal vehicles of its employees. Such charging points already exist in Tallinn, Auvere, Tartu, Rakvere, Pärnu, and Jõhvi. Next, it is planned to supply Viljandi and Narva with chargers. It is also possible to use Enefit Volt's public charging network, if necessary.
Tips for training employees
As many general car users have not yet been in contact with electric cars, it is vital to train and encourage people. Oras provided advice to keep in mind when training employees:
How to start and stop charging with the company charger
How to start and stop charging with a public charger
How to find the nearest charger when you need to use the public network
What are the different charging connectors
How fast is the charging with different types of chargers
How long can you drive with full battery
How is mileage affected by weather conditions, driving style, terrain, accessories, etc.
Would you like to receive an electric car charger for your company? Find out more about the solutions by Enefit Volt »