Are we ready for the breakthrough of electric cars?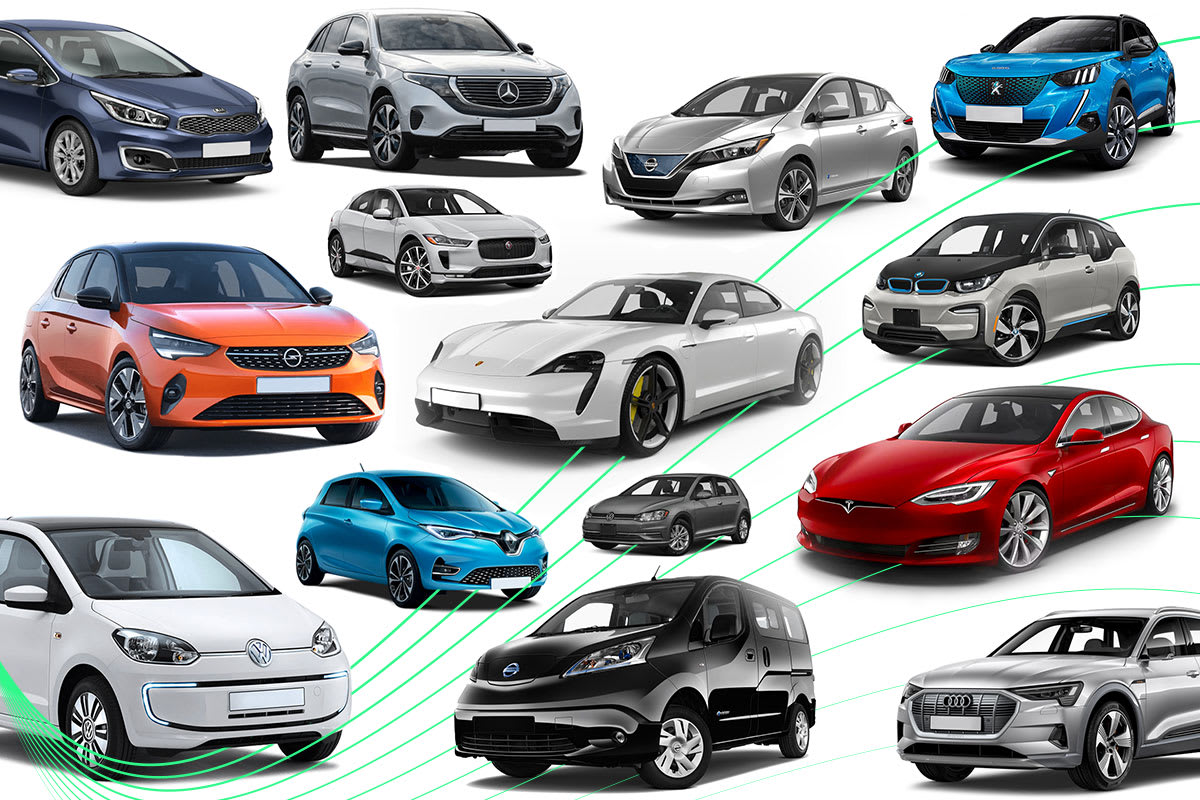 If Estonia keeps pace with Europe, we could have more than 160,000 electric cars in eight years' time, instead of the estimated 3000 we currently have today. It is quite clear that a clean transport breakthrough is coming, but we have a lot to do to make the rapid transition as convenient and affordable as possible for those who use cars.
It seems that the combination of a growing range of electric car models, regulations, technologies, and people's interest has brought us to a point where it is only a matter of time before electric cars reach the mainstream. To sustain the momentum, a big leap needs to be made in terms of both the availability and high quality of charging services.
The growth in the number of electric cars is already exceeding expectations at the European level; however, the availability of vehicles, fears about driving range, as well as fast and convenient charging are three key bottlenecks that may start to hinder the clean transport breakthrough. For Estonia, price is also an important obstacle, as support measures have not changed over the years and the only option is the rarely offered one-off purchase subsidy, which is not very attractive for private customers.
Charging experience needs to improve
Car manufacturers are driven by customer expectations when it comes to availability and driving range; however, when it concerns charging, the key levers are in the hands of service providers and grid operators. The future of e-mobility depends on a secure and resilient network and the supporting technology to smooth the introduction of electric cars.
Based on various estimates, our purchasing decisions are driven up to 95% by our emotions. This is also the case for electric cars. Electromobility is not only an economic or environmentally conscious decision, but also to a large extent a psychological one, depending on human receptiveness. The pace of change is fast, but consumers can serve as both accelerators and inhibitors of the green transport transition. The actual breakthrough for electric cars will only come when, in addition to being wallet-friendly, the electric car has also won the hearts of people. When there is a wider range of affordable models to choose from, when there is a comprehensive charging network that allows fast and reliable charging wherever and whenever one needs it, and when the driving experience is easy and worry-free, regardless of the electric car model.
One in five new cars in Europe last year was electric, but only one in fifty in Estonia. Research company EY predicts that there will be 65 million electric cars in Europe by 2030 and up to 130 million by 2035, i.e. around 40% of the current fleet. In Estonia, this would mean 160,000 and 320,000 electric cars, respectively. In Europe, the network is estimatedto be able to cope with this volume; however, if the share of electric cars in urban areas exceeds 50%, the balance on the network could be severely impacted, affecting security of supply.
The charging network grew by 40% in Europe last year, but EY estimates that at least 9 million public and 56 million home chargers should be added to the current 374,000 public chargers for 130 million cars. Based on the above ratios, there should be around 22,000 public chargers in Estonia in 13 years.
National support is required to achieve the big goals
Enefit Volt installed 28 new fast chargers in Estonia last year, bringing the total number to 200. Of the 15 counties, 13 are now covered by fast chargers suitable for all electric cars, and the numbers alone show that there are more than the average number of chargers needed. However, according to the European Alternative Fuels Directive there should be a 300 kW charging point every 60 km on Europe's road network by 2025 and a 600 kW charger by 2030, which cannot be built commercially without subsidies.
Aside from cost-effectiveness, another major bottleneck is the time needed to deploy high-speed and ultra-high-speed charging points. EY suggests in its study that this could be accelerated by public support measures for grid operators, which would also increase the pace of the green transition.
From an infrastructure point of view, however, the main issue is not only public charging points, but also ensuring that charging is available in homes, including apartment buildings and workplaces. Through this, we can minimise the need for public infrastructure and provide charging when the car is not being used. Perhaps around 95% of its lifetime.
Setting up an electric car charging network in apartment buildings is a very complex and costly process on an individual basis, which in most cases does not make sense from the perspective of the electric vehicle owner. Apartment buildings have limited electrical capacity and, unless a complete charging system is built during construction, the electrical connection capacity will have to be increased for each additional charger.
Let us not miss the chance to do things right from the beginning
At some point this will no longer be possible, as substations and other electrical installations have not been built to cope with such loads. This is why it makes sense to integrate smart charging capacity into apartment buildings. This will take advantage of the already existing apartment building connection, and the surplus power from residents' consumption will be channelled to charge electric cars at any time. Charging is slower during high electricity consumption hours and faster during low electricity consumption hours. Estonia has promised to renovate 14,000 apartment buildings by 2050, for which charging readiness should be an elementary requirement.
Many parties need to work together for the good of electric transport. Electricity and grid companies need to provide a resilient and digitally capable network to cope with the growth of charging infrastructure and electric cars. We are already way ahead of the rest of Europe. While we no longer have to submit electricity readings ourselves, remote metering is still a bit of an unknown area for Germany, for example.
When designing charging infrastructure, it is critical to plan it in such a way that overloading can be eliminated from the outset and charging can be automatically shifted from peak to off-peak hours. A congested grid can directly limit the breakthrough of electric cars. EY sees a risk that the number of electric cars will grow faster than the number of charging options.
Smart charging needs to control the speed and volume of charging so that the grid does not collapse under the hundreds of thousands of electric cars connected to the charger at the same time. In this way, the smart charger is just one link between the car owner's home and the virtual power station, whose algorithms monitor the load on the grid and the production of green electricity, targeting charging to the time when electricity is the most affordable and cleanest.
Electric car becomes home power plant
While it is currently already possible, for example, with the Enefit Volt app, to automatically route charging to the most affordable hours, we are also preparing a truly ground-breaking step towards two-way charging.
Two-way charging transforms electric cars into storage units, which are controlled by a virtual power plant through algorithms based on customer preferences and the needs of the grid. Regulatory decisions will be needed to make this dream a reality in pilot projects. These include a reduction in the grid charge on the amount of energy charged to the car and then fed back into the grid, so that people do not have to pay double for electricity and grid services.
On the breakthrough of electric transport, we face critical choices, as today's decisions are the foundation of our future. A smart grid, smart charging solutions, and flexible energy management provide the opportunity to invisibly shift the load and ensure that the addition of electric cars does not require huge investments that consumers have to pay for. Innovation in each of the three directions indicated must serve to raise people's trust in electric cars and charging providers, so that making an economically and environmentally sound choice would also be emotionally easy.
The state can also boost interest, increase people's confidence and increase demand for electric cars through regulation and attractive support measures. However Bloomberg NEF estimates that the prices of electric cars and internal combustion vehicles could already harmonise within four to six years.
A smooth transition to clean and hassle-free electric transport is only possible if all parties put the customer first. Obviously, this transition is already happening, but we have the opportunity to significantly increase the speed at which it is taking place. With the currently planned wind farms alone, it would be possible to make Estonia's electricity production carbon neutral by 2030, which would mean that every kilowatt-hour of electricity charged in Estonia would be 100% green.