Enefit Volt and Peugeot make it easy to purchase an electric car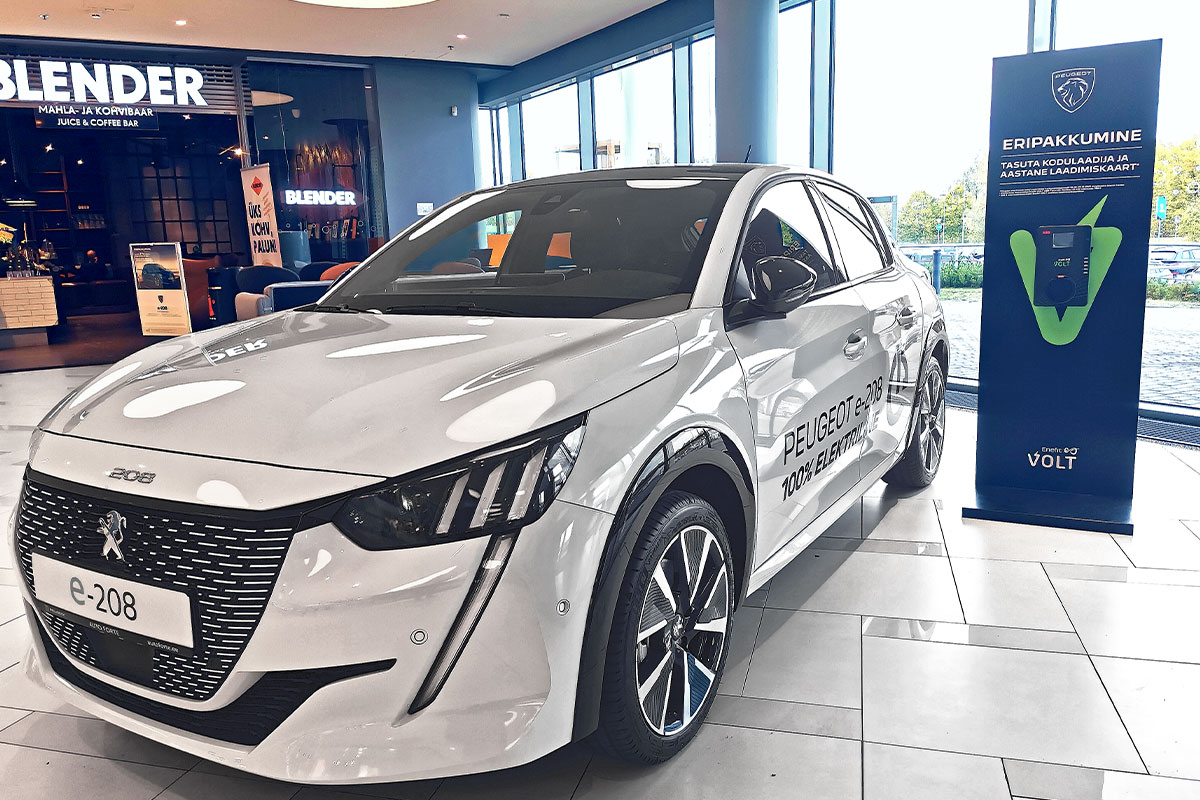 Enefit Volt and Peugeot will give every buyer of a Peugeot e-208 or e-2008 a free home charger until the end of the year as a gift to make the purchase of an electric vehicle easy and convenient.
According to Kert Pääbo, Business Development Manager at Enefit Volt, the campaign aims to support and recognize buyers of electric cars for their contribution to achieving a breakthrough in clean transport.
"Despite the fact that electric cars are spoken about more than ever before and their sales numbers in Europe exceed those of diesel vehicles, the situation in Estonia is still such that all electric car buyers are pioneers, however, they are more and more like ordinary people in a good sense than technology enthusiasts," Pääbo said. "As providers of charging solutions, our task is to make purchasing an electric car as easy as possible, but while the selection of models is dashing, then the selection of chargers is simply dizzying. Together with Peugeot, we will make people's lives easier by giving them a compatible, high-quality and future-proof charger with the car, thus reducing their costs while there is no purchase support available."
Buyers of a Peugeot e-208 or e-2008 will receive a free Enefit Volt electric car home charger ABB Terra AC Wallbox 22 kW worth € 789. Plus € 500 of charging credit in the Enefit Volt public charging network.
"The triumph of electric transport is reshaping our current car usage habits," Pääbo added. "Statistics show that four out of five electric car charging cycles take place at home or at work, and the public charger they use is not necessarily located in a service station in its traditional sense, but in the parking lot of a shopping centre, cinema or parking garage. It is not necessary to drive the car to a specific place to supply it with energy, instead, it becomes a natural part people's daily paths."
Electrification is at the heart of Peugeot's brand strategy, and together with plug-in hybrid models, the level of electrification of the Peugeot model range is already close to 70%. By the year after next, 85% of the brand's model range will be electrified, and by 2025, 100% will be reached in Europe.
The electrification of Peugeot's model range began three years ago with the introduction of the Peugeot e-208. Since then, the lion emblem fully electric models (e-208, e-2008, e-Traveller and e-Expert) and plug-in hybrids (3008 and 508) have consistently secured their place in the market.
Electrification is the most important element of the company's "Power of Choice" strategy, enabling customers to choose the power source that suits them best, without compromising on driving experience or design.