Electric car users would like more fast chargers near stores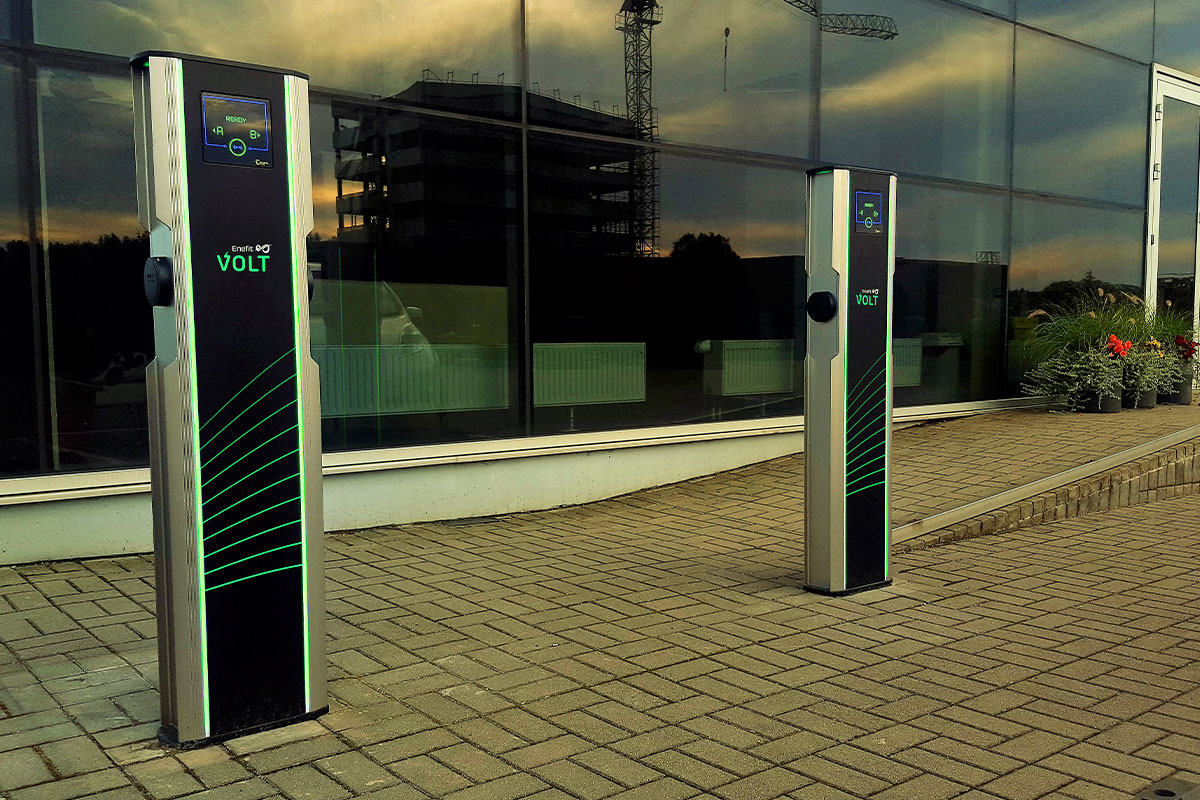 A survey conducted among customers of Enefit Volt, Estonia's largest provider of charging solutions for electric cars, revealed that 84% of EV users were very satisfied with their choice but would like more fast and ultra-fast charging options near stores.
Of the 288 survey respondents, 84.3% were very satisfied with the decision to purchase an electric car, and 12.5% were rather satisfied, making a total of nearly 97% of the respondents. Lower ownership costs, a more pleasant and quiet driving experience and environmental protection were highlighted as the main positive features.
According to Kert Pääbo, Business Development Manager at Enefit Volt, the survey proved the statement of previous studies that people who had once chosen an EV did not return to an internal combustion engine vehicle, but for a breakthrough in clean transport, charging options must be developed at a much faster pace.
"Electric cars significantly change people's travel habits, because there is no need to make separate stops to charge the vehicle but it takes place on their usual path between home, workplace and stores," Pääbo said. "Although the vast majority of people charge their electric cars at home, the proportion of those who want to top up while on the road has increased. Therefore, it is extremely important to expand the existing charging network by focusing on shopping malls, grocery stores, fast food chains and accommodation establishments. It's clear that customers using electric cars prefer locations with a charging option."
Although home charging is the preferred way for many and the cheapest way to charge, there are some electric car owners who are satisfied with their driving experience and only charge in the public network.
The survey revealed that, considering the future, electric car users prefer a network of fast chargers with good coverage rather than slower and therefore more affordable chargers located at a higher density. In the case of ultra-fast charging, the preference falls in favour of up to 120 kW chargers, which can be explained by the cheaper price and the capacity of electric cars currently available on the market. Most cars still cannot handle significantly more than 120 kW, and this speed satisfies the needs of most users, as it is possible to charge a distance of 100 kilometres in a few minutes.
"Both user statistics of existing chargers and the results of the survey show that the greatest demand for public chargers is near shopping malls and grocery stores," Pääbo said. "The real breakthrough of electric cars will only happen if people accept them in their hearts, in addition to being wallet-friendly. If there is a larger number of models at affordable prices, if there is a wide-ranging charging network that allows to charge quickly and reliably wherever and whenever, and if the driving experience is simple and worry-free, regardless of the model of the electric car."
Enefit Volt operates Estonia's largest public charging network consisting of more than 190 chargers. In addition, both private and business customers are provided with smart charging solutions.
---