The experts have spoken: the future will bring into focus shared mobility and charging solutions for apartment buildings
The triumph of clean transport is inevitable, but it is also clear that achieving emission-free transport is a marathon, not a sprint. Enefit Volt asked experts in their field what trends and challenges we can expect to see in the coming years. First, we will hear from experienced electric car users Holger Haljand and Jaan Juurikas.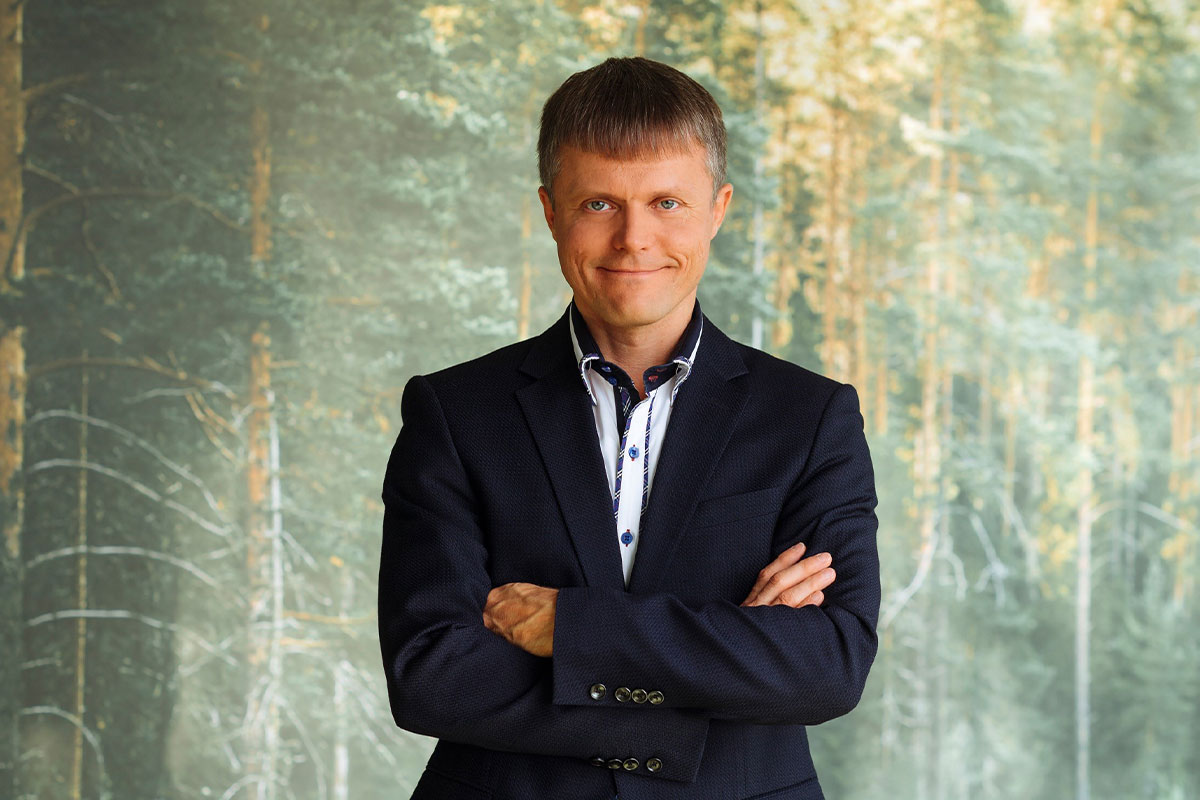 Holger Haljand: micro- and shared mobility will triumph in the years ahead
Head of B2B of Telia
We have reached an interesting point in transport where the traditional fossil-fuel-based internal combustion engines have taken a back seat but renewable-energy-based mobility has not yet achieved a breakthrough. Employers have an essential role to play in facilitating such mobility, as they can greatly influence the consumption habits of their employees and steer them towards more sustainable solutions.
In the coming years, Telia will make a significant contribution to increasing the number of electric cars in Estonia. The vehicle fleet of our technicians alone consists of approximately 100 cars. We have already exchanged more than 20 of them for electric cars, and, as the leasing period for internal combustion cars ends, we will exchange the rest for electric cars, thus it is easy to predict an increase in the sale of electric cars.
In the case of compensation paid for the use of a personal car for business purposes, people who use electric cars are given priority. We also have shared electric cars for business purposes, which employees can rent from Telia for personal purposes, for example, for the weekend. This option has motivated many of our employees to sell their personal cars, as they can also use Bolt e-scooters on favourable terms to come to work.
Therefore, an increasing number of Telia employees are faced with the following question: Why should they own a car if they can rent one from their employer when necessary? And why should they even choose a four-wheel vehicle if they can use an e-scooter?
Promoting a sharing economy and the use of electric cars will hopefully result in an increase in the share of electric cars in the near future – thanks to employers, people will get acquainted with electric cars and they will become more affordable. Like many others, Telia also provides its employees an opportunity to charge their personal electric car in the company's parking lot free of charge. At the same time, the total number of cars should slowly start to decrease as tens of thousands of people, especially those living in the city, simply no longer need a personal car in its current form. Clean transport is a key element in making Telia carbon- and waste-free by 2030, while also contributing to reducing our ecological footprint as a whole.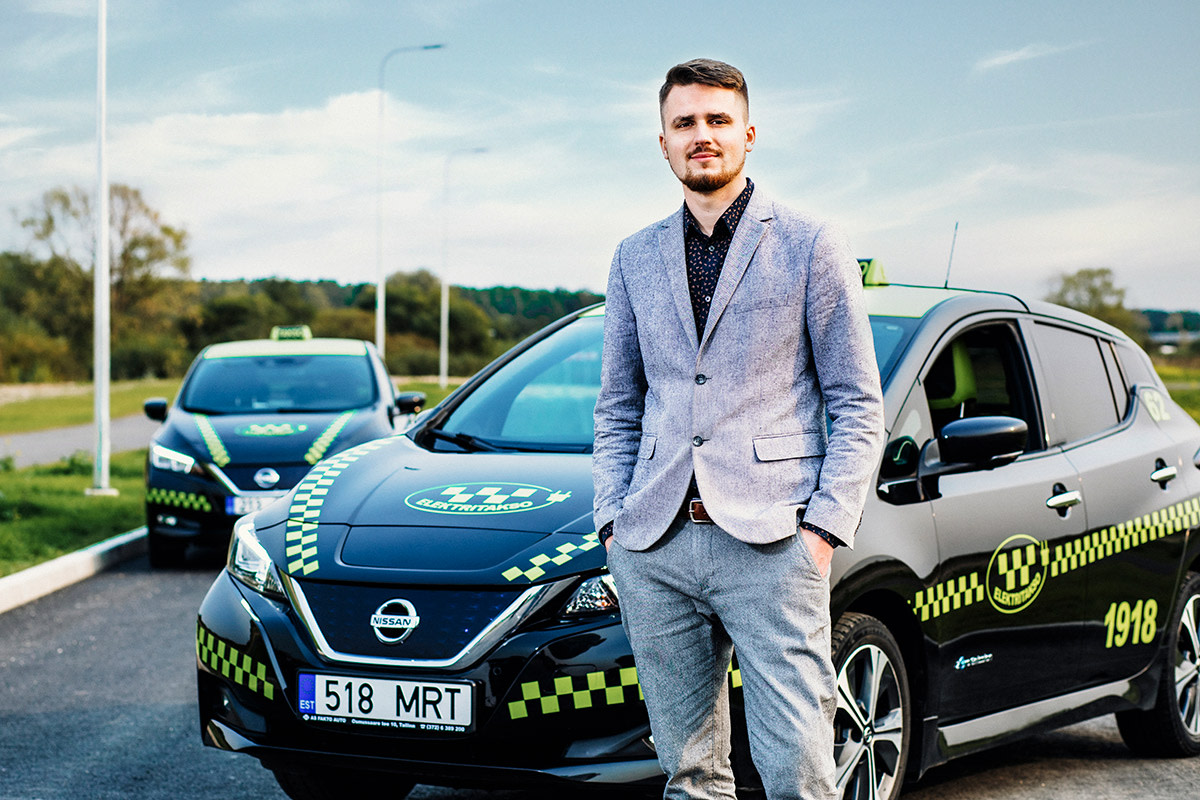 Jaan Juurikas: future challenges posed by apartment buildings, not public fast-charging networks
Founder of the EV Universe
The share of battery electric vehicles (excluding hybrids) has almost doubled over the last two years and sextupled over the last six years (BNEF). If nearly 2.3 million electric cars were sold worldwide in 2020, then for 2021, we expect this number to be 4.4 million. This would account for almost 7% of the global car sales. In 2021, the market share of battery electric vehicles in China was 10.5% and 11.2% in Western Europe. The US, as the third largest automobile market in the world, is starting to catch up with Europe and Asia in 2022.
While the US is planning to increase incentives for electric vehicle purchases, China is planning to reduce them. Instead of the traditional charging infrastructure, the Chinese government is investing heavily in the battery swapping technology. With support from the government, several pilot programmes have already been launched and the conditions for incentives have been tied to electric vehicles with swappable batteries.
NIO, a pioneer in battery swapping, offers 5-minute battery swapping service for Chinese car owners in dedicated car swapping stations. So far more than 4 million battery swaps have already been completed and the same service was also recently launched in Norway. The world's largest battery manufacturer, CATL, revealed a similar technology in January, promising a battery swap in just one minute.
In 2021, there were 362 electric car models available in the world. This number will also multiply in the next few years. Last year a record number of future battery factories were announced, scheduled to start operations in 2024-2025. While the prices of lithium-ion batteries have dropped by 88% over the last decade, the increase in volume may now result in an increase in the prices of batteries, as the demand for raw materials exceeds supply. A circular economy for batteries is gaining momentum due to increasing volumes and raw material prices and this is where large investments are being made. It is clear that the batteries of electric vehicles are no longer a waste product, but an asset.
In terms of charging, a solution to the chicken-and-egg dilemma of fast charging in developed countries is in sight, but as in Estonia, charging in an apartment building remains a challenge. In this case, we can learn from other countries such as Norway, where it is very likely that already by a few months later this year, 100% of the vehicles sold will be electric. In 2021, the market share of battery electric vehicles in Norway stood at 64.5%, excluding hybrids. In fact, Norway has attracted even more attention with their plan to end the sale of fossil-fuel-powered cars by 2025.
In Estonia, the share of new electric cars is approximately 3% of all cars sold. It is difficult to predict what the share will be in 2022, but there are an exemplary number of models available: 48. The greatest challenges facing us concern availability and the price of electricity, which will definitely scare some people off. Fortunately, new and smart solutions help mitigate the latter problem.
The article 'Electric cars in 2022' was first published in the evuniverse.io blog.